Warning: Trying to access array offset on value of type bool in /customers/8/5/b/donatellospizza.co.uk/httpd.www/wp-content/plugins/swift-framework/includes/page-builder/shortcodes/row.php on line 161
No one likes to be bored at work; this is why Donatello's is all about having fun! So if you enjoy the buzz of a busy work place and striving to give customers the best dining experience possible working at Donatello's is the perfect role for you.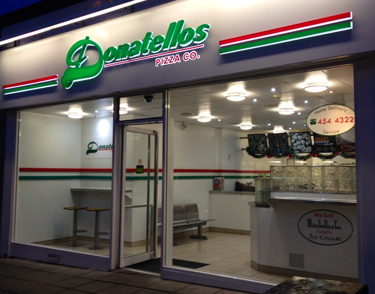 Instore Team Member
Your role would involve taking orders over the phone and in person using our touch screen computerised system, Pizza Making, maintaining stock levels and assisting our Delivery Experts.
No experience is required as we give full training in all aspects of the role
It takes teamwork to achieve our unrivaled Customer Service so the role not only involves doing what you do best but also helping to maintain our high standards of hygiene and cleanliness throughout the shift.
Donatello's Pizza Co in South Shields has opportunities for Full-Time, Part-Time positions and you must be able to work on Evenings and Weekends.
We provide an Induction to the store and our system, full ongoing training and you will need to provide:
A Passion to be the Best, A Love of Customers and a desire to have Fun with the Team at work
An eye for detail and can handle a busy work environment
The ability to represent our company in a positive way and multi task and achieve deadlines
A right to work in the UK
Expert Delivery Driver
If you enjoy driving and like being out and about, this job could be ideal for you.
To work as a delivery driver you will need a good driving record and a suitable licence.
So whether you are looking to work 4 or 40+  hours a week we have a place for you!